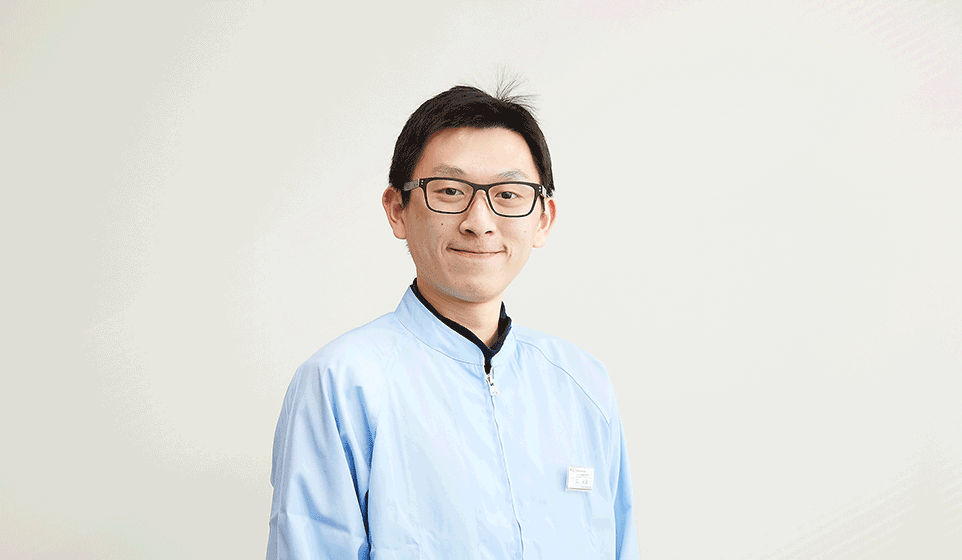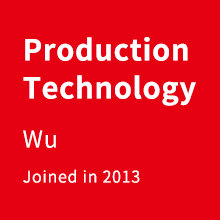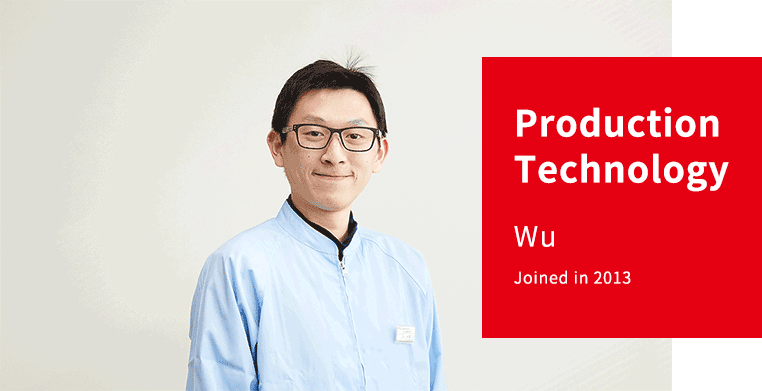 What kind of industry or company were you looking for when you were job searching?

I was seeking for a career opportunity in aviation or manufacturing industry as a fresh graduate from mechanical engineering. However, these industries weren't the majorities in Hong Kong, my hometown, there weren't many choices interested me. Many of my fellow schoolmates decided to start their career in the building services or construction field, which wasn't very attractive to me.

Why did you decide to work for JNS?

I considered this as a valuable opportunity in my life, to work aboard, to catch a glimpse of the Japanese culture and technology, and more importantly, to start my career in machinery design and related engineering research. JNS has provided me the most favorable career environment that I can utility my knowledge and skill and broaden my horizon.

Is there any difference you've seen before and after you joined the company?

JNS is totally different from those typical companies that I have ever imagined. Regardless of the job position, everyone can voice out their comments and ideas freely. Senior coworkers are willing to spend time to teach and explain, and to put effort to train the newcomers, which makes complicated work less puzzling. As a result of high working efficiency, no meaningless task or overtime is required.

What is the most important thing in your job?

My role in this department is production technology, which includes improving the production efficiency, shortening the working hours, reducing the working load, stabilizing the quality, thus further automated production line and unmanned factory equipment.
In addition to knowledge and experience, I think scheduling and planning is the most essential key to fulfill the requirement. A better understanding on the project goals and general plan, incorporate with my own thoughts and knowledge, is my strategy to complete the projects that I have encountered. Self-motivation to learn is always important as well.

What do you love about your job?

With the opportunities to work on multiple projects at the same time, I can accumulate various experiences within a short period.
Since entering this company, my career experience was richened by in charging of several projects, such as automated production equipment design, product design and development, technical research, fresh graduate recruiter, etc.
I have taken part in every stage throughout the projects, not just as a participant, but a drafter, a leader, and a decision-maker.

What is the happiest thing that has happened at work?

It comes along with succeed in the mechanical design of fully-automated assembly equipment.
Of course this wasn't an individual project; under the guidance from my senior engineers, by incorporating my own ideas, the resulted design was very successful. While in development there was uneasiness and anxiety, it was the most rewarding to see the overcome – a successful machinery design that is working perfectly in the production line. I am looking forward to design various automated equipment in the future.

What is the toughest thing that has happened at work?

Proficiency in Japanese language. It was the toughest in the first few months since joining the company. With zero-ability in understanding what the fellow coworkers were talking about, it was almost impossible to work. Therefore in order to be able to work and communicate, I tried hard to study Japanese. Even now, while occasionally speaking some weird Japanese phrases, I am able to communicate and deliver the message properly in work.

Where do you see yourself in 5 or 10 years?

I would like to accumulate my experience in various fields, at the same time preparing myself to become an expert in certain aspects. At the meanwhile of learning new things, to be able to lead and teach my fellows.

What kind of company is JNS? Answer in one sentence.

In JNS, we have people of different nationalities, age, cultural background, and expertise and career experience. It continues to grow into a big enterprise, with ambitious development. There are a lot to learn in this company, and it is very rewarding by putting effort into it. Friendly working environment where all coworkers respect and acknowledge each other.

Is there something you share to students?

Life begins at the end of your comfort zone.
Find a rewarding job – let it be a wonderful start for your career and your life. Fresh graduates, get ready for the upcoming challenges!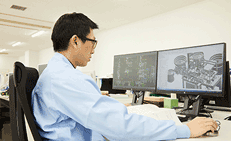 07:50 – 08:05

Going to work, Reading news of new technologies
08:05 – 08:20

Morning assembly / Cleaning the office

8:20 – 9:00

Supporting technical issues in assembly department
Getting feedbacks from production department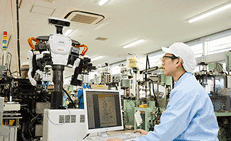 9:00 – 10:00

Designing automated machines
10:00 – 10:10

Break time

10:10 – 10:30

Getting advice from managers

10:30 – 12:00

Fixing the designs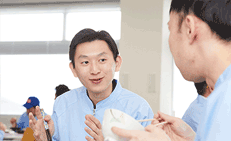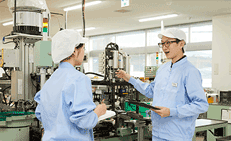 12:40 – 13:30

On the job training for young engineers
13:30 – 14:30

Updating the programs of production robots

14:30 – 15:00

Checking estimates from mechanical parts

15:00 – 15:10

Break time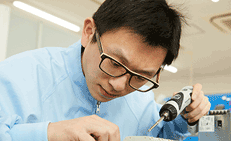 15:10 – 18:05

CAD: 3d drawings of products / CAE: analysis of products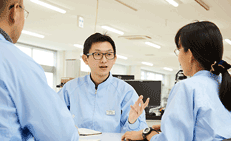 18:05 – 19:00

Inside seminars (sometimes)