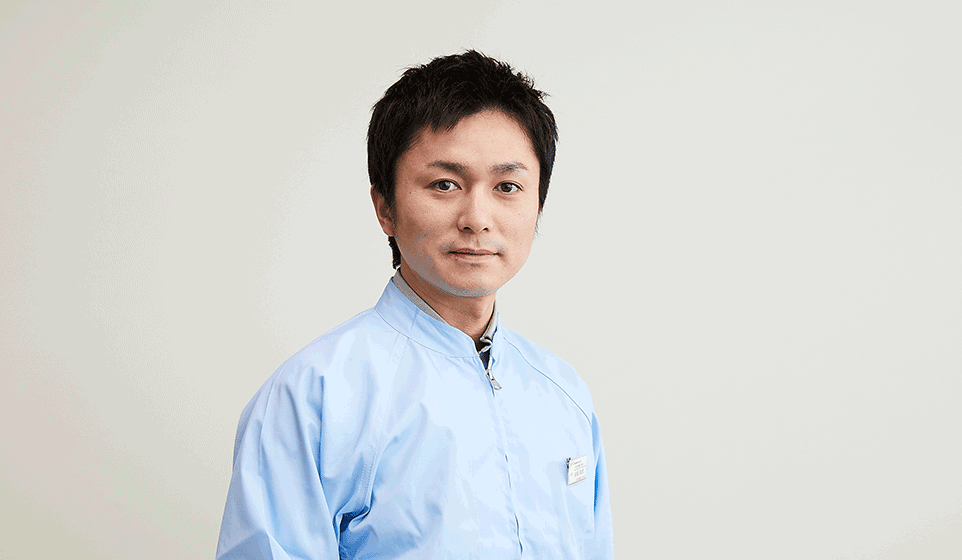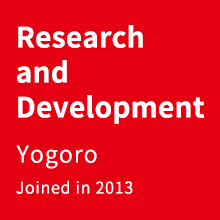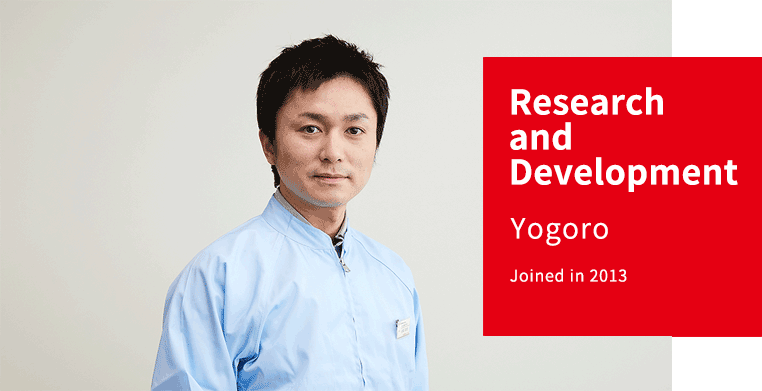 What kind of industry or company were you looking for when you were job searching?

I was looking for working in manufacturing company. After researching companies, I found that bearing is quite interesting product. It is widely used in various industries, and I thought that people would still need them in the future.

Why did you decide to work for JNS?

There are two things that attracted me. One is that JNS has its own global sales network. The other is that the company's system is strictly based on performance. When I had the job interview, I was told that "no one is giving you a job. You are the one finding your job." This also became one of my motivations to join the company.
I met directors and managers at the interview and had feeling that I will fit in this company.

Is there any difference you've seen before and after you joined the company?

Before I joined the company, the word "performance-based system" gave me impression like every employee is competing each other on the same project. However, the actual work is each employee has their own parts. Therefore, there are much more variety at work and the working circumstance is very flexible.

What is the most important thing in your job?

R&D is all about ideas. Without ideas, you can't even make one step forward. However, even with ideas, nothing will happen unless you start trying them.
Therefore, I believe it is important to have flexible thinking to have new ideas with speedy action.

What do you love about your job?

I like the part that R&D success is not guaranteed on any particular turn. Since each project is very challenging, it is such a fulfilling moment when I have the result that I was aiming for.

What is the happiest thing that has happened at work?

In order to have optimization on grinding process, I had to repeat an experiment for data collection for several dozens of times. Each experiment took about 20 minutes. I was very glad that my analysis on the data was accepted and used as a good example in study groups. Since the report is about the relation between grinding theories and the quality of products, I hope it helps new employees' training.

What is the toughest thing that has happened at work?

At this moment, I haven't felt any difficulties that depressed me.

Where do you see yourself in 5 or 10 years?

I'm currently working at a bearing manufacturing company, but I still feel that I need to know learn more about bearings. Thus, I would like to be a person who can explain about bearings with confidence in the future.

What kind of company is JNS? Answer in one sentence.

JNS is a flexible company that evolves every day.

Is there something you share to students?

I suggest that you visiting companies as many as you can. Each company has its own culture. It is difficult to figure out whether you would fit in a company or not. However, visiting companies and feeling the atmosphere will help you very much. I understand that you care much about your job nature would be, but the work circumstances are just as important as it is.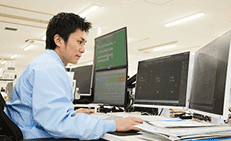 07:50 – 08:05

Going to work, Reading engineering magazines
08:05 – 08:20

Morning assembly, cleaning the office

8:20 – 9:00

Quick meeting with team members

9:00 – 10:00

Preparing tests for mass production system

10:00 – 10:10

Break time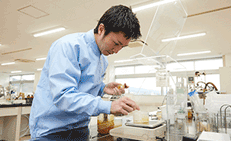 10:10 – 12:00

Conducting the tests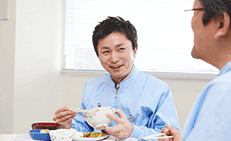 12:40 – 14:00

Data collection from the test
12:40 – 14:00

Data collection from the test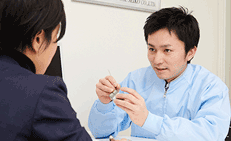 14:00 – 15:00

Preparing for following tests(designing and making orders)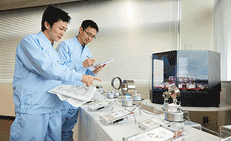 15:10 – 17:00

Examining layouts for new assembly facilities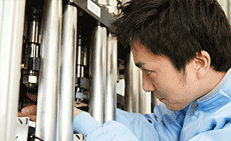 17:00 – 18:05

Supporting NPM(Nose Production Management) activities