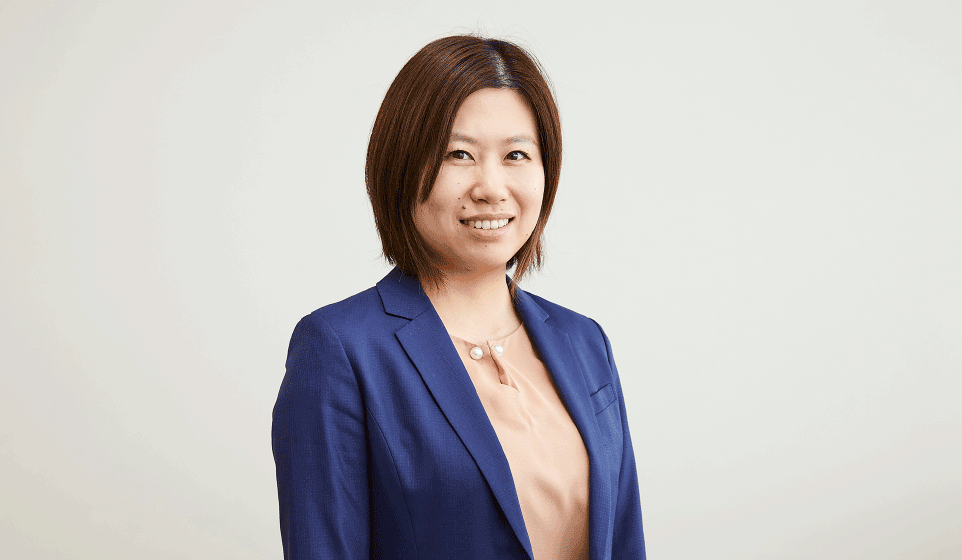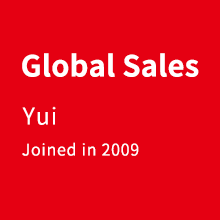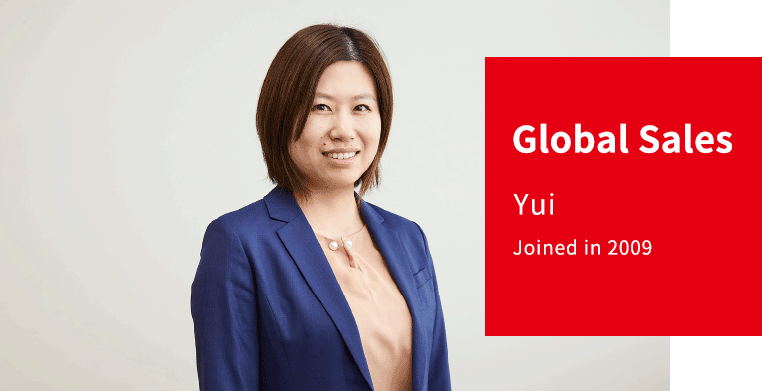 What kind of industry or company were you looking for when you were job searching?

I was seeking for a job related to international business since I majored in English. Therefore, I searched for sales position in trading, sales, or manufacturing companies. Eventually, after visiting a lot of companies, I found that I'm really interested in working in manufacturing industry. I liked the point that the sales team of manufacturing company is selling what its company has made.

Why did you decide to work for JNS?

The articles about JNS's sales team was very interesting. The stories about exhibiting in India, China, and Korea, and visiting all around the world to meet customers brought me to the company's seminar. JNS, as a manufacturing company, has its own brand and they directly visit all the countries to see the market with their own eyes is quite fascinating to me. Besides, I felt that employees are very open to each other when I visited the company for tour. These all gave me a good reason to choose JNS.

Is there any difference you've seen before and after you joined the company?

I'd heard that it is very common to take at least 2~3 years to be finally involved in international business. However, I went business trip abroad 5 times for the first year I joined. After three years, I visited almost 1,000 customers around the world. It surprised me, in a good way.

What is the most important thing in your job?

In order to answer customers' needs, no matter how far they are, it is important to be sensitive to the flow of the world. You have to stay up to date in knowledge and information.

What do you love about your job?

①From the beginning, you have many opportunities to work at your discretion
②You don't have to be afraid of failure because we all know that's how we learn and grow.
We are always told that "while you're young, you shouldn't worry about the results. Instead, focus on trying new things and learn from failure." With this common understanding, it has been possible to suggest my opinions and have a lot of experience.

What is the happiest thing that has happened at work?

When I was visiting around potential customers in an Asian country for marketing research and sales promotion, the owner of a company was willing to meet me, though I didn't make any appointments in advance. All my preparations for the visit and researches on the market made him impressed and remember me. After few years, he made a contact to me for business. I could feel that my efforts can change someone's mind. This became one of my most valuable experiences.

What is the toughest thing that has happened at work?

It was on my business trip in Myanmar. When I was making the rounds outside for marketing research, I got caught in sudden downpour. Soon, the water was up to my knees. I was even on the road! I had to roll up my pants and changed to sandals to continue visiting my customers. This built me up as a woman with guts.

Where do you see yourself in 5 or 10 years?

I want to be a person who is much closer to customers. My senior colleague told me "you'll become a fully qualified salesman when you finally can make conversion with customers beyond business." This is something I'd like to be. In order to become like that, I try to become more curious about variety of areas and learn about them.

What kind of company is JNS? Answer in one sentence?

I would say, a company that you can spread your wings as much as you want!!
As a company, as a department, there is a very clear goal. Because we share this goal with everyone, each person can focus and do one's best to achieve it. Everyone shares the same direction, helps each other, and draw upon one's ability.

Is there something you share to students?

Since there are tons of companies and jobs in the world, it is difficult to narrow down your search. I had the same experience. However, to be honest, I think it's almost impossible to find out what job really fits to you. The job drastically changes up to people and circumstance. Therefore, what you can do is collecting information as much as you can by visiting many different companies and listening to seniors in those areas. This can be done only when you are a student. It is common quote but it is always true; failure is not the opposite of success, it's a part of success.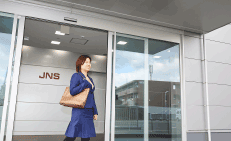 07:50 – 08:05

Getting to the office, Reading newspapers
08:05 – 08:20

Morning assembly, cleaning the office

8:20 – 9:00

Checking e-mail and to-do list

9:00 – 10:30

Paperwork for custom clearance and exporting
(10:00-10:10 break time)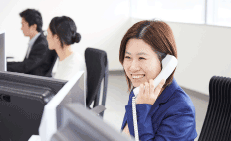 10:30 – 11:30

Order processing and answering inquiries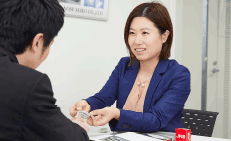 11:30 – 12:00

Business meeting
12:40 – 13:30

Process meeting
13:30 – 15:30

Visiting customers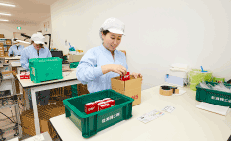 15:30 – 16:00

Returning back to the office and following up customers' requests
16:00 – 17:05

Answering inquiries from new customers

17:30

Going home